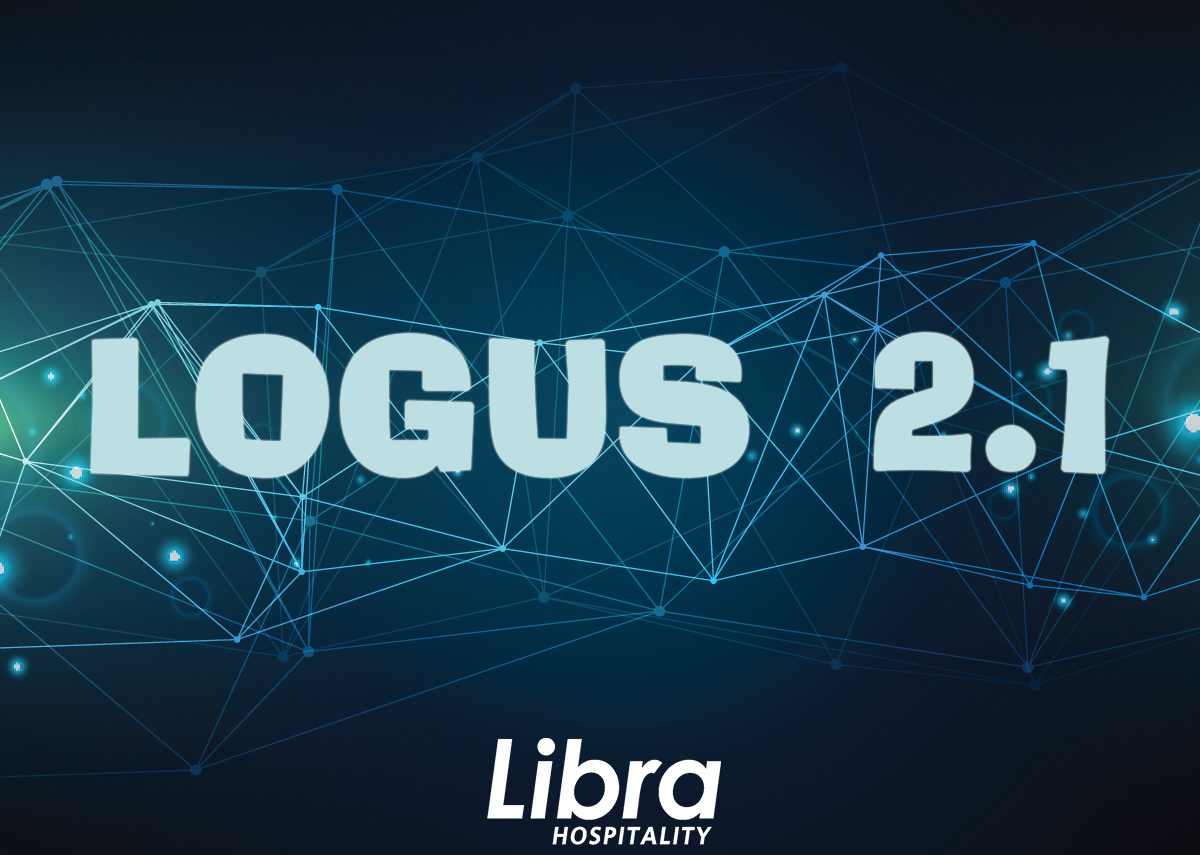 Libra Hospitality does not stand still and continues to actively develop and improve its products. A new version 2.1 of Logus HMS has recently been launched. In it, we met some of our customers' most pressing requests.
Logus 2.1 offers support for more flexibly adjusting the consumption rates of cleaning supplies, allowing to collect detailed cleaning statistics for each room category.
Functions related to processing of financial documents (accountable forms) was updated. When a document is created, it is automatically saved to prevent the form from being edited by other users. This function is intended, in the first place, for health resorts and can be used, for example, to issue vouchers or other accountable forms with strict requirements to serial numbering.
Non-accountable forms were also updated. The guest's full name is now automatically entered from separated invoices. This means that to issue an invoice for a separated booking, it suffices to create a document — all its fields can be filled automatically.
In addition, company profiles have been updated. The new version Logus 2.1 added automatic filling of company profiles (company details) with the primary contact person data. This function is a result of Logus integration with DaData.ru.
Hotel calendar has been updated in Logus 2.1. Now each room category can have its own seasonal rate schedule. This will allow for a more flexible room sales policy.
In cooperation with the FMS, auto-tagging has been added, indicating the integration status for each guest using special tags (To Be Sent, Uploaded, Error, Do Not Upload), which saves the hotel staff a great deal of effort and prevents potential mistakes.
The tagging system has been upgraded. The ability to limit the visibility of a group of tags within departments has been added. Any department can flexibly customize the tags for their needs without causing problems to other business units.
Finally, any form (confirmation of booking, contract, cancellation of booking, etc.) can now be sent by one click by e-mail, with the guest's e-mail from the booking automatically inserted, the form title inserted as the message subject, and the document attached as a PDF file.
Three new interfaces have been added:
Interface with the revenue management system BookingSuite by Booking.com
Logus has been supplemented with an integration module with the revenue management system BookingSuite. It uploads booking data and room vacancy data on the fly, enabling the hotel to efficiently use the BookingSuite console to manage pricing.
- Interface with Bitrix
Guest and company profiles are synchronized between Logus HMS and Bitrix (all primary fields and telephone numbers): when making changes in Logus, the changes are immediately sent to Bitrix, and when making changes to the contact person in Bitrix, to the guest profile in Logus. Automatic preliminary calculation of the booking price: the integration can be configured in such a way that when the transaction is given a certain status (e.g. Preliminary Booking), Logus automatically calculates the booking price and adds it to the transaction record. Moreover, a Bitrix transaction can be automatically converted into a booking; when the transaction changes status to "Booking", Logus automatically creates a new booking. Further changes to the booking in Logus (extension, rate change, guests) will be automatically synchronized with the Bitrix transaction, with the price and all fields automatically updated.
- Interface with Hobout. Hobout is an online community for hotel guests.
Logus has an interface with Hobout. Hobout is an online community offering users the opportunity to interact with the industry directly, receive special offers, share ideas and recommendations, send direct feedback to hotel managers. The interface allows the guests to easily complete wi-fi authentication, and the hotel saves on authentication messages.